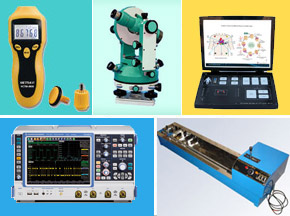 Elmactics Enterprises established in 2001 is an ISO 9001-2008 certified company that has a strong presence in Education, Healthcare, Environmental and Industrial Sectors .Elmactics Enterprises has risen to be one of the major and largest scientific instruments suppliers in south India. Today Elmactics Enterprises stands at the pinnacle as the only dealer of its kind in India with all the items in one spot. It has vast capacities for trading and exports. Elmactics Enterprises has also evolved capacities and capabilities to supply sophisticated machinery for industrial application. Ideas are translated into innovative technology solutions through state of the art Research and Development at Elmactics Enterprises. Through a team work approach to excellence in quality at Elmactics Enterprises, its fraternity of satisfied clients is steadily growing.

Elmactics Enterprises pioneered the growth of many scientific instruments manufactures. It hailed as the leader of this fast growing segment of scientific instruments business in India. Our progressive thinking made us conscious of the need to offer solutions for institutional requirements and this led to the inception of many companies for manufacture scientific instruments. Appreciating the customers need for quality, prompt delivery and service, we decided to integrate export unit along with the business. We ensure the excellent quality of products and timely delivery and service to the customer. This far-sightedness has placed Elmactics Enterprises as one of the major companies in the South India for sourcing & distribution business of engineering laboratory instruments. Its export destinations will expand to more countries will establishing a reputation synonymous with reliability and excellent quality.
Download eBrochure
Keep a copy of handy ebook for a quick overview offline about us and our range of products and services. If you cannot download ebook, get a PDF brochure here.